"

The eponymous album by the violin and piano duo Room to Spare explodes with brilliance and promise. Informed by a range of composers and styles one can only begin to guess (Bartók, Messiaen, Bill Evans, Tigran Hamasyan, jazz, classical, folk, prog rock…), these two players/composers have things to say. Connor and Leach bring both a blazing energy and, when desired, a broad and powerful calm. They navigate dense rhythmic and harmonic terrain while in other passages they revel in the joy of simple harmony and carefully voiced melody. Nothing gets tired or feels superfluous. The future is bright for these two – and, thanks to them, the future is brighter for contemporary chamber music. "
— Brad Wells (Founder/Artistic Director, Roomful of Teeth)
Bio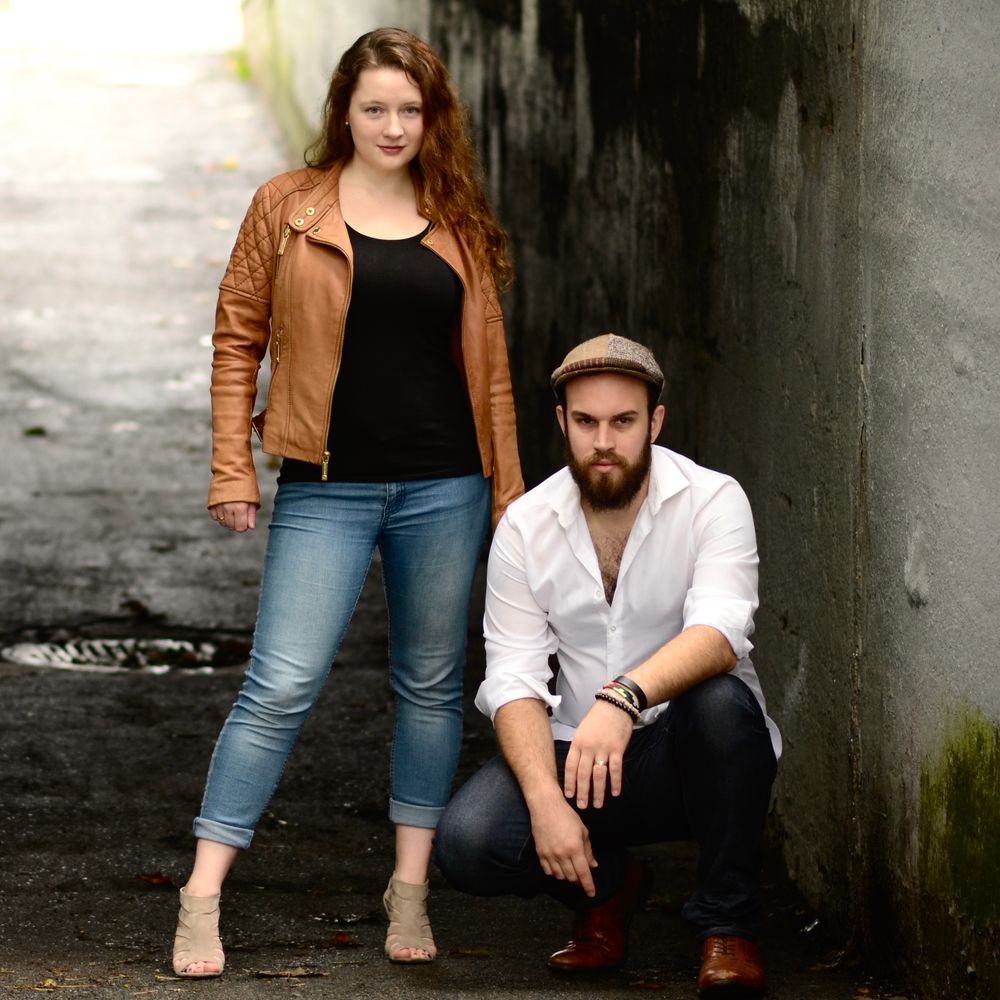 Room to Spare is a chamber duo made up of composer/performers Julia Connor (violin/vocals) and David Leach (piano/vocals). Built on the pair's original, improvisation-rich compositions and evocative, virtuosic instrumentalism, Room to Spare is at once a gathering place for and conversation between their wide ranging musical influences. Dissolving barriers between diverse musical vocabularies—from jazz and classical to folk, rock, and pop—the duo invites listeners into the present with a genre-defying music of striking immediacy.    
Formed from a desire to create music that would excite and challenge both a classically-trained violinist with a penchant for Irish fiddling and a jazz pianist with a heavy-metal habit, Room to Spare released their eponymous debut album in 2019. Of the album, Brad Wells (Founder/Artistic Director of the GRAMMY-winning ensemble Roomful of Teeth) said: "Room to Spare explodes with brilliance and promise…Connor and Leach bring both a blazing energy and, when desired, a broad and powerful calm. They navigate dense rhythmic and harmonic terrain while in other passages they revel in the joy of simple harmony and carefully voiced melody. Nothing gets tired or feels superfluous. The future is bright for these two – and, thanks to them, the future is brighter for contemporary chamber music." 
Room to Spare has performed throughout New York and New England. In June of 2022, they completed a residency at Avaloch Farm in Boscawen, NH, where they broke ground on their newest project, Invisible Cities, an 11-movement work based on Italo Calvino's book of the same name. The ensemble was virtually in residence at U.C. Riverside in 2020, where they worked with student composers and performed on the University's Wednesdays at Noon concert series. In 2019, their performance of Salvage was recognized by WBUR Boston as one of the top entries from Massachusetts in NPR's Tiny Dest Contest. Later that year, the duo premiered David's long-form composition Jonah in collaboration with drummer Vlade Guigni.  
Julia and David are graduates of the double degree program at the Oberlin College and Conservatory. Julia also holds a master's degree from the New England Conservatory of Music in Boston and David holds an MFA in poetry from Boston University.
Press Photos